---

The Alpha Omega Institute is a worldwide outreach dedicated to strengthening Christians and reaching unbelievers by exposing the fallacies of evolutionary worldviews and defending the accuracy of the Bible.
---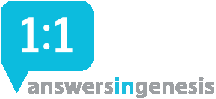 Answers in Genesis is an apologetics ministry, dedicated to helping Christians defend their faith and proclaim the gospel of Jesus Christ effectively. We focus on providing answers to questions about the Bible—particularly the book of Genesis—regarding key issues such as creation, evolution, science, and the age of the earth.

Brian Young is the director of Creation Instruction Association. He is an internationally known speaker and author.  He has now been speaking on the topic of creation and Biblical authority for 20 years, doing debates at Universities, going into prisons, and sharing at churches,
---

Creation Ministries of the Ozarks wants to be a ministry and educational resource instrumental in alerting the Church to the pervasive influence of secular, humanistic, evolutionary philosophy, and by so doing to equip believers with answers based on the absolute truths of the Bible and true empirical science. We believe this will strengthen the faith of Christians in the authority of God's Word and embolden their witnessing.
---

The mission of the Foundation Advancing Creation Truth and its related ministries is to glorify God as Creator and Sustainer, emphasize man's accountability to Him, and challenge the hearer/visitor to think through the humanistic concept of evolution.  Currently this is achieved through the Fossil Digs at Glendive, the Glendive Dinosaur & Fossil Museum and speakers furnished by the foundation to speak to your church, group or organization about the scientific evidence for the truth of God's Word.
---
Founded by Dr. Henry Morris in 1970, the Institute For Creation Research exists to conduct scientific research within the realms of origins and earth history, and then to educate the public both formally and informally through graduate and professional training programs, through conferences and seminars around the country, and through books, magazines, and media presentations.
---
---
Our passion at the Lowry Observatory and Creation Center is to see science return to its rightful God-glorifying position, and see creation recognized as a strength by the body of Christ; supporting Scripture, answering questions, satisfying doubts and removing road blocks to the Gospel.  Click on the logo above to go to their page.
---

New Leaf Press maintains a strong reputation within the industry for unique, faith-building titles for all ages related to Christian living and incomparable gift books with enduring truths.  Working with accomplished speakers, pastors, and ministry leaders, this line of books is all about inspiring believers and the church in a world struggling to understand God's relevance and His love.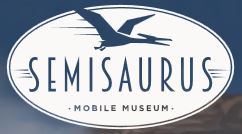 The Semisurus Museum is a 48-foot semi trailer  that has been converted into a state of the art museum that is packed with high-end displays, animatronic dinosaurs and evidence-based information to teach the Truth about creation and evolution.